Rare Exports: a Christmas Tale
"It's the week before Christmas when young and adventurous Pietari uncovers the truth about Santa Claus. Legend has it that the jolly old man is more of a foe than a friend. A group of American scientists is also looking to uncover some facts in Pietari's quiet rural town in northern Finland. It turns out that the most well-kept Christmas secret ever lies 500 meters below ground. This dark secret and Pietari unleash an unforeseen chain of events, after which Christmas will never, ever be the same again.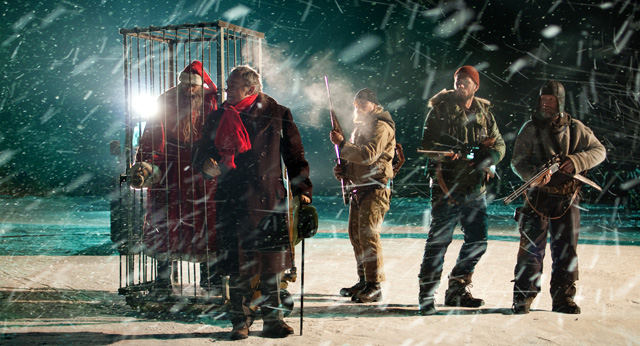 The long-awaited follow-up (actually a prequel) to the two award-winning online hit shorts ["Rare Exports Inc." (2003) and "Rare Exports Inc. – Safety Instructions" (2005)], which have more than 1 million downloads on YouTube by up-and-coming talent commercial and music video director, Jalmari Helander, telling the story of how Santa Clauses are hunted down and domesticated to prepare them for export all around the world!"
Tags: advertising, christmas, movies, santa claus
Trackback from your site.