Quoted from Wikipedia: "The Gashlycrumb Tinies is an abecedarian book written by Edward Gorey that was first published in 1963. Gorey tells the tale of 26 children (each representing a letter of the alphabet) and their untimely deaths in rhyming dactylic couplets, accompanied by the author's distinctive black and white illustrations."
Here's a beautiful animated gif.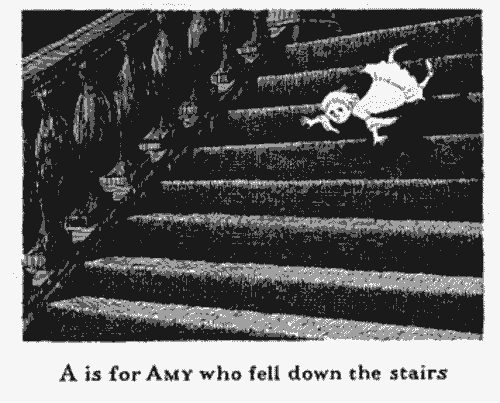 Tags: animated gifs, Edward Gorey, illustration
Trackback from your site.