A guitar that brings you to other dimensions
Matthew Waldman, founder and designer of NOOKA designed a custom Gibson guitar:
"although the form is of an electric guitar, this piece is actually a complex resonance portal to open sustained wormholes between dimensions. Unfortunately, the power available on earth was not consistent enough to allow the full exit of members of the fairy labor union™ now frozen in space and time. don't worry, they are not dead, they simply cast three dimensional shadows."
[via curatedmag]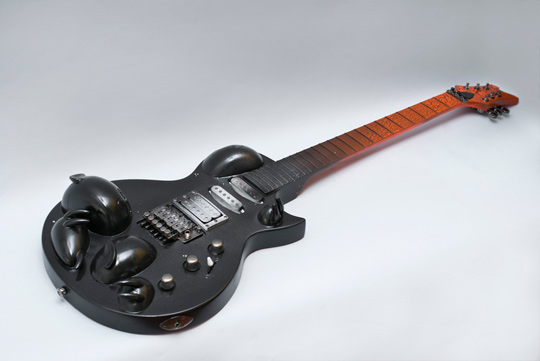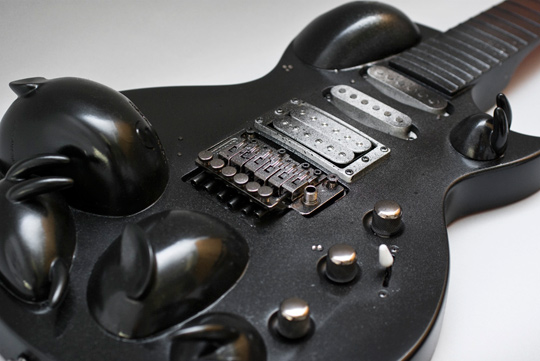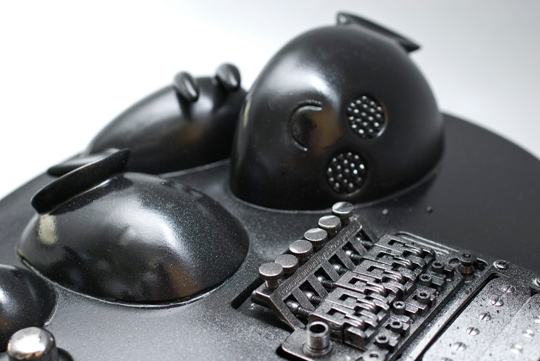 Tags: art, design, guitar, music, wormholes
Trackback from your site.