Bloody Good Stuff from pur Shop: This is Spinal Tape!
Need to give a box, book or anything else a little "spine"? This Smart Tape is just the ticket. 1.75 inches wide and 997 inches long (25 meters long). This spool of backbone tape contains 2475 vertebrae with which you can decorate and customize any surface or box. What a novel and useful play on words!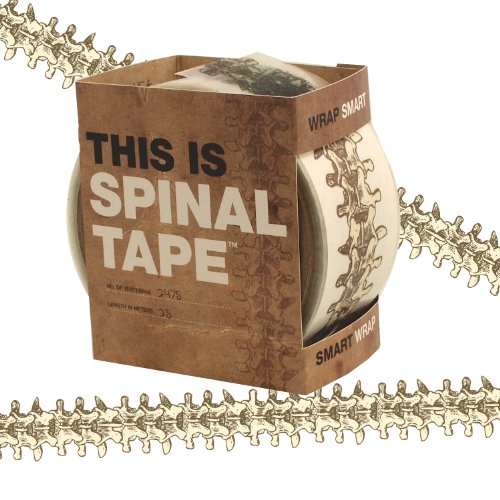 Tags: bloody good stuff, bones, packaging, spinal, spinal tape, stuff
Trackback from your site.