Bloody Good Stuff from our Shop: Nomskulls!
"Nomskulls are ready to fill with your favorite grey batter and bake into perfect cupcake craniums. One bite and you'll be head over heels, because there's no doubt about it — this skull bone's connected to the YUM bone! We've packed four silicone skull molds in each printed giftbox."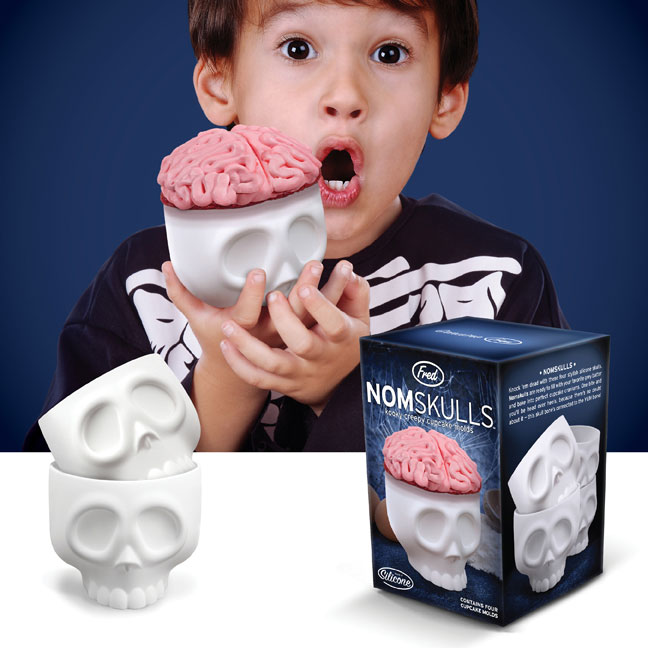 Tags: bloody good stuff, cupcake mold, skulls
Trackback from your site.