Voodoo set by Simona Janisova
Voodoo set by Simona Janisova:
"Voodoo set is a small series of porcelain trophies – a vase, lighting object (doe) and a hanger (trophy). The Vase – Human faced doe is a plunder gentle wounded by an arrows- which are in fact flowers, inserted truth wounds in her body. The Hanger (trophy) – Head of the doe hung on the wall helps to let your currently not worn jewelry be still on view. It's simple, just put your necklaces on a neck of the doe. All products are inspired by hunting theme, which is symbolic for human relationships. Especially in those where somebody plays the role of a hunter and someone the role of a victim."
[via the mighty lustik]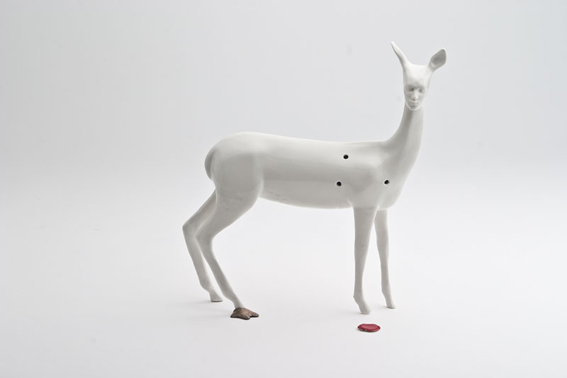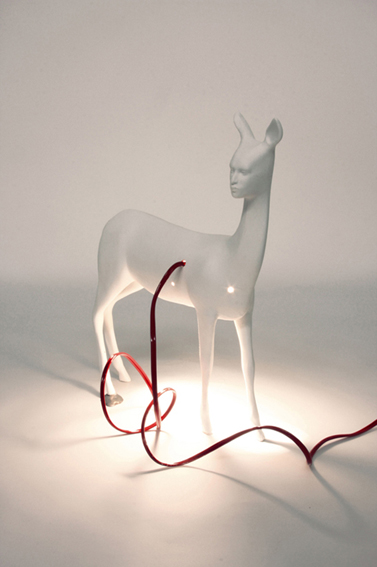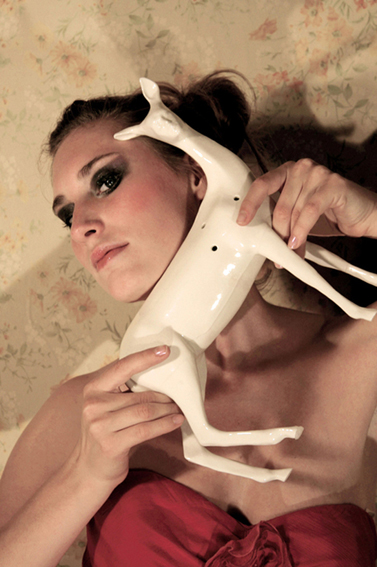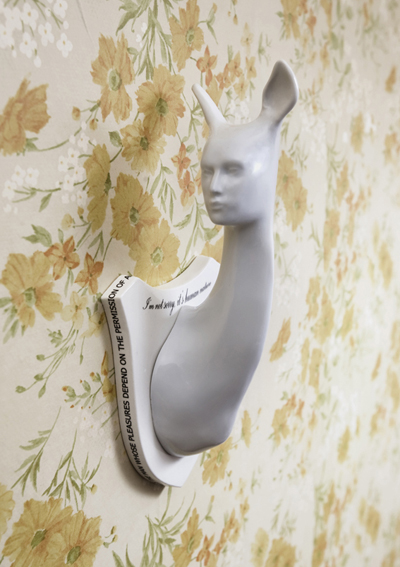 Tags: art, ceramic, sculpture, Simona Janisova
Trackback from your site.