Bloody Good Stuff from our Shop: Murder Ink!
Murder Ink – deadly serious sticky notes is perfect for poison pen notes, letters of resignation, hit lists, and office to-do's. It comes complete with blood spattered pen, so its sure to make a statement on your desk right beside that suspiciously sharp letter opener.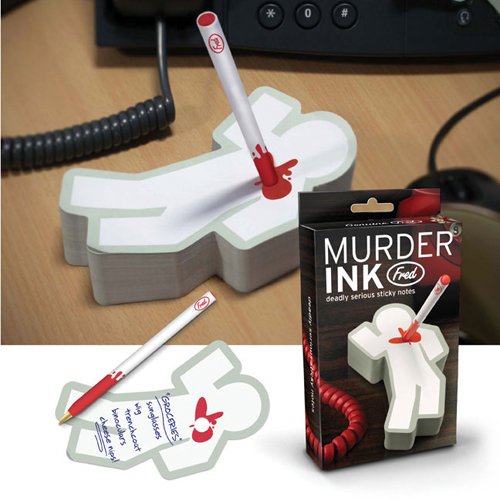 Tags: blood, bloody good stuff, notes
Trackback from your site.