Drawings by Adam Wheatley:
"My works on paper talk of those magnificent men and their killing machines fusing with suburban family values and consumerism. They seem diametrically opposed but I think otherwise. Little boys and girls grow up to be canon fodder. And war is cleverly packaged with plenty of spin and lofty rhetoric to sell to the masses, who swallow it whole, no matter how bad it is for someone else's health."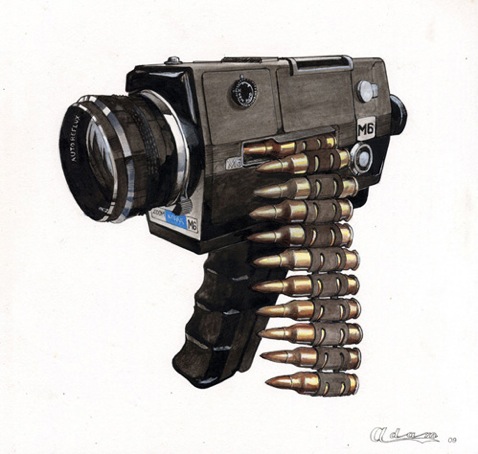 Tags: adam wheatley, drawings, weapons
Trackback from your site.