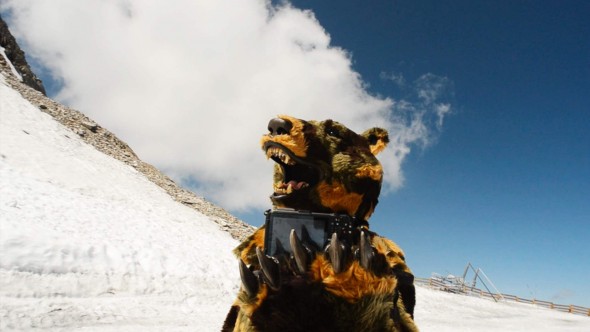 Camo Bear is a very talented animal: he can surf, ski and ride a BMX like a pro. An he also loves photography! This big, funny, camouflage bear is the superstar of a very original viral campaign launching the brand new Nikon COOLPIX AW100 camera, which is shock proof, freeze proof and water proof. If you like adventure, speed, and extreme sports, and you wanna be sure to take amazing shots, this is the definetely the device for you.
But who's behind the bear costume? Be sure to watch the making of the video to see freestyle skier Julien Lange, bike rider Daniel Americo and surfer Miguel Fortes dressing the part of the reckless, crazy bear…
[sponsored post]
Tags: advertising, bear, camera, nikon, snow, sponsor camo bear, sports
Trackback from your site.