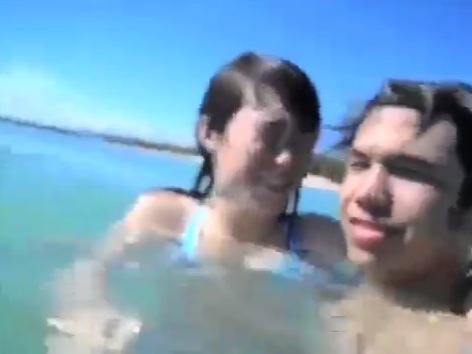 To advertise its brand new smartphone, Motorola hired a very talented guy named Chris Beckman. You may have heard of him because in 2010 he won the Vimeo Awards in the Experimental Category, a competition for short films and videos that experiment with new ideas, forms, techniques, and expressions that are often characterized by the absence of a linear narrative. His video, called Oops,is a collection of "accident" clips sourced from YouTube, seamlessly stitched together via a motif of camera drop:
"From suburbia to subterranea, the radically shuffling environs induce a vertiginous yet aesthetically contextual thread—a transcendent, reincarnating POV; our omnipresent Camera—by which, the nature of the ultra-verité videos, eschewing any filmic grounding, plunges the viewer into a relationship of fleeting immediacy w/ its many videographers: a self-portrait at arms length, the digital blur of an obscuring thumb, a disembodied narrating voice."
Now Chris is at work again and made this brand new video for Motorola DEFY, a phone that is not only "life proof", but also "boredom proof"! Check the vid below.
[sponsored post]
Tags: advertising, motorola, smartphone, video, vimeo