Samsung Galaxy Note. Feel Free!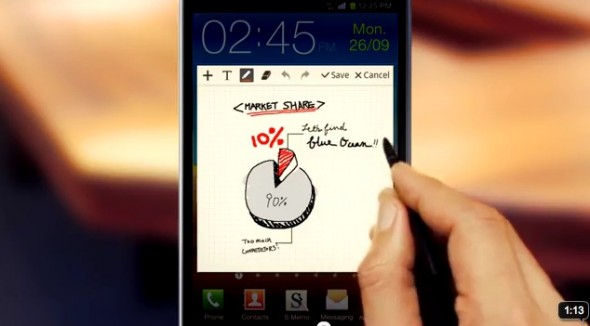 Introducing the new Samsung Galaxy Note, a new kind of smartphone that is designed to meet all your needs. You can use it for work, play, browse the web, take photographs and even write. It has a large and immersive screen but it's still thin and light (the 5.3″ display is the largest screen size with smartphone portability). But the best feature of this device is the S Pen. Using it provides you with the ability to freely capture and create ideas while you're on the go. Everywhere.
It's the most advanced pen input technology, loaded with amazing features like pressure sensitivity, preciseness, speed and more. You can easily sketch drawings or write notes with accuracy and ease.
Take a look at the video below to see how it works!
[sponsored post]
Tags: advertising, Samsung Galaxy, technology, video
Trackback from your site.