Snarky Valentine's Day Cards

Snarky Valentine's Day Cards
: strikingly colored and illustrated with classic looking graphics, these Snarky Valentine's Day Cards will definitely make sure you express your true feelings. Such gems of romance include:
I want to grow old and disgusting with you.
Big dinners make me drowsy so let's do the sex part first.
I could watch TV with you forever.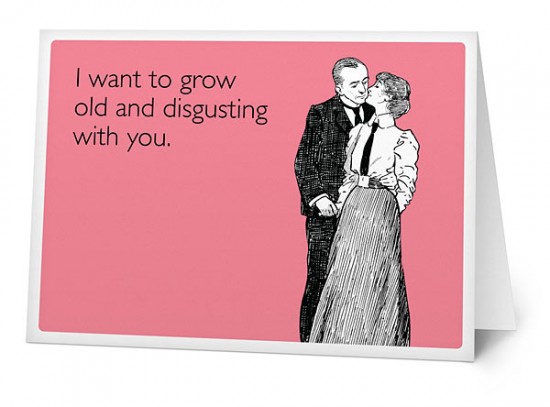 Tags: card, love, snarky, thinkgeek, valentine's day
Trackback from your site.