Who Killed Bambi giveaway: win 3 items from LOCHER'S and MAUDE & TILDA
We are teaming up with saucy Parisian brands LOCHER'S and MAUDE & TILDA to give one lucky winner a prize package full of naughty jewelry and edgy eco-friendly tote bags.
In fact, the winner can choose ANY 3 items from over 70 products from either website, you'll just have to let us know which ones you want, once you have claimed the big prize.
For a chance to win all you have to do is leave a comment under this post. The winner will be randomly selected so everyone is in the game!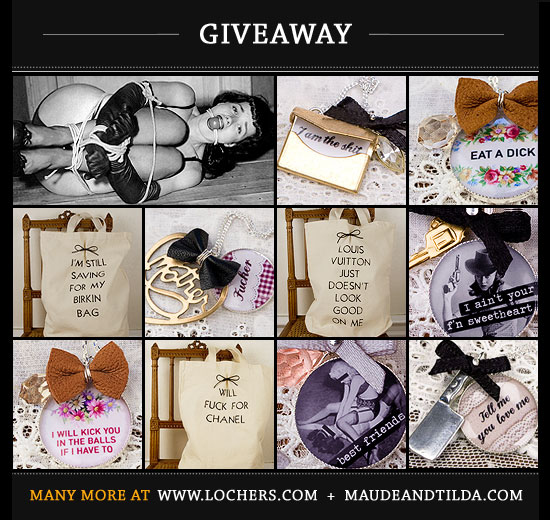 Giveaway rules:
• Leave a comment below (be sure to enter your email address)
• You may only enter the giveaway once
• The winner will be chosen randomly
• If you are chosen, you will be notified by email
• Winners must respond within three days of the end of the contest. If you do not respond within that period, another winner will be chosen
• Entries can be submitted until January 29th, 2011 at 12:00 PM CET
Tags: giveaway