Easter is every year again a huge chocolate battle if not even a perverse chocolate orgy.
The average European household consumes more than 1kg chocolate every Easter.
So what about rather investing in high quality chocolate, maybe from your closest chocolatier, then spending a lot of money on cheep poor quality chocolate that makes you afterwards cry about new grown fat pads ;)?
Calories bomb is a project by german designer Raphael Volkmer.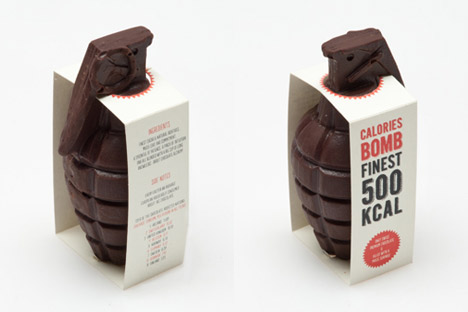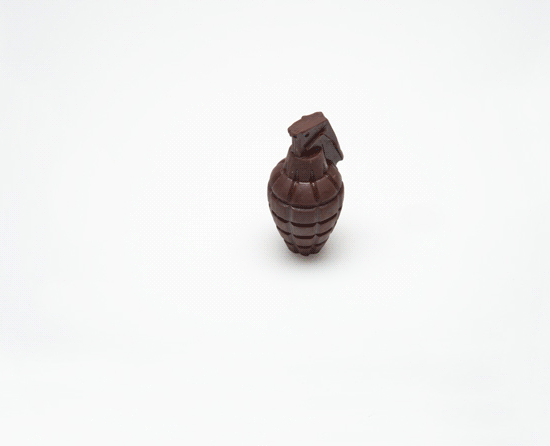 (via core77)
Tags: animated gifs, calories bomb, chocolate, easter, food, grenades, product design, Raphael Volkmer
Trackback from your site.