Liliana Porter's installation 'Man with Axe':
The sculptural installation involves a 3 inch man in a suit smashing up what appears to be wreckage from his past. Look closely and you'll see everything from clocks, vases and mirrors to a dozen or so other tiny figures like soldiers, farmers, kings and a groom.
Quoted from My Modern Metropolis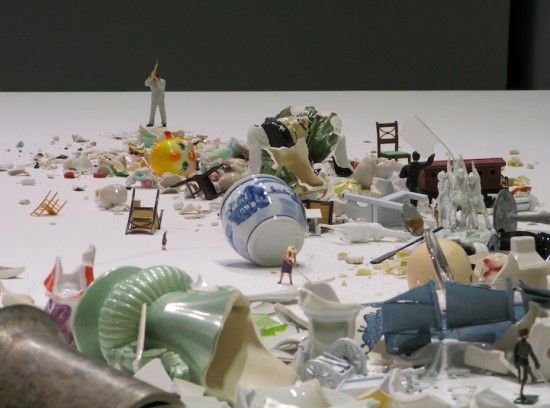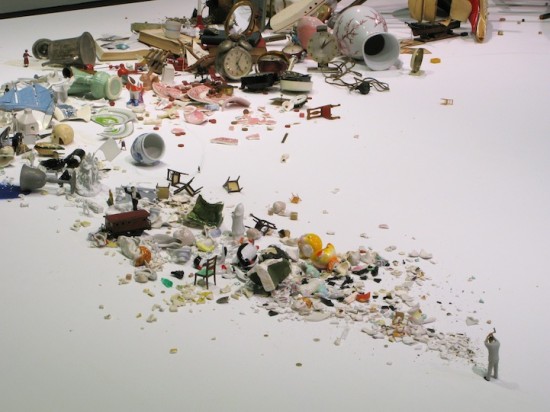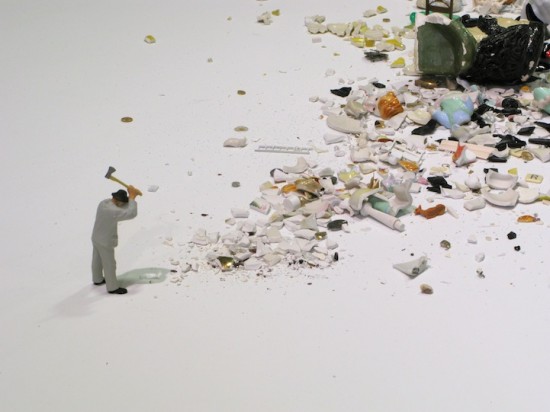 Tags: art, installation, Liliana Porter
Trackback from your site.