The hand granade oil lamps
The hand granade oil lamps are made from actual US Army surplus grenades and gilded in gold, silver, or left natural. Each gets its distincts shape from the job it was designed for – fragmentation (pineapple), smoke/flash bombs (lemon), or high impact explosive (ball). This ice breaker will shatter even the thickest weirdest ice.
By Piet Houtenbos, get them here.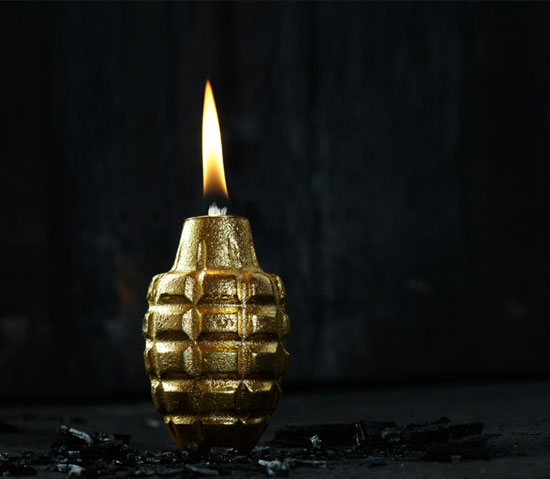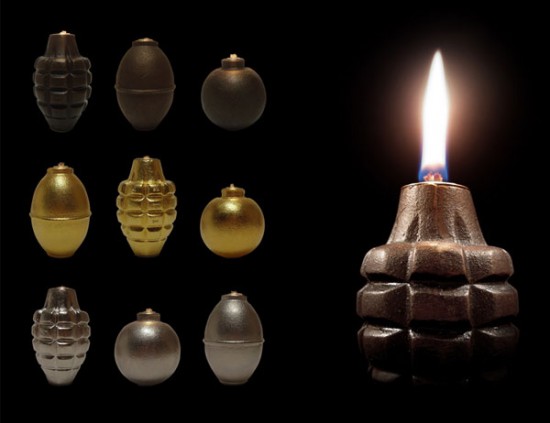 Tags: bombs, grenades, lamp, weapons
Trackback from your site.