The Fuck It Brand Ashtray by Richard Stevens of Diesel Sweeties:
"Fuck it" is a thing I've been wanting to make for years. We all get stuck in procrastination and self-doubt sometimes. It's impossible not to. I've found that almost every time I've actually gotten something done, it's been when I said "Fuck it" and just jumped right in."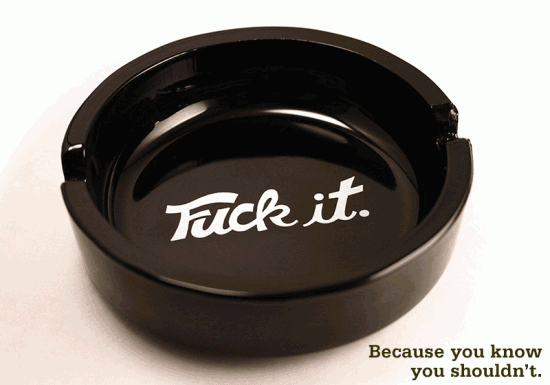 Tags: ashtray, Diesel Sweeties, fuck it, Richard Stevens
Trackback from your site.