Born in 1983, Emeric Lhuisset grew up in Paris suburb. Graduated in art (Ecole des Beaux-Arts de Paris) and in geopolitics (University Panthéon-Sorbonne / Ecole Normale Supérieure Ulm), he currently teaches at Institute of Political Studies of Paris and he is co-director of the seminar contemporary art & geopolitics. Member of research group "Art&Flux", today he lives and works between Middle East and Paris.
Working around current affairs, just like a journalist, he approaches his artistic work with extensive investigation in the media as well as the zones concerned by the problems he is studying. He travels around the globe to experience places where many don't dare go to. By doing so, he prepares the ground without anyone noticing at first for a reflection and questioning of the world we live in.
Theater of War, photographs with a group of Iranian-Kurdish guerilla fighters, Lambda print, 150 x 112 cm, Iraq, 2011-2012
[via lejournaldelaphotographie – therunninghorseart]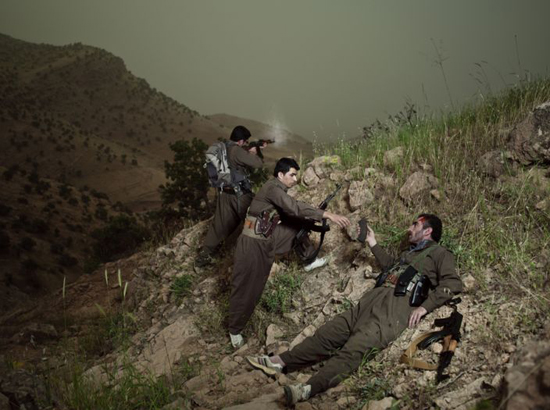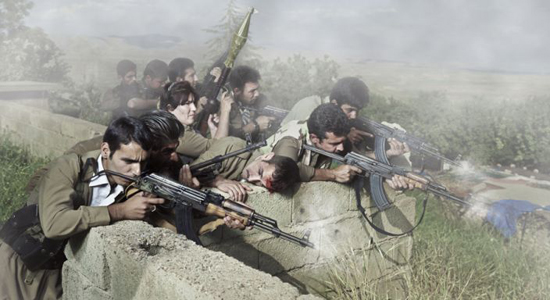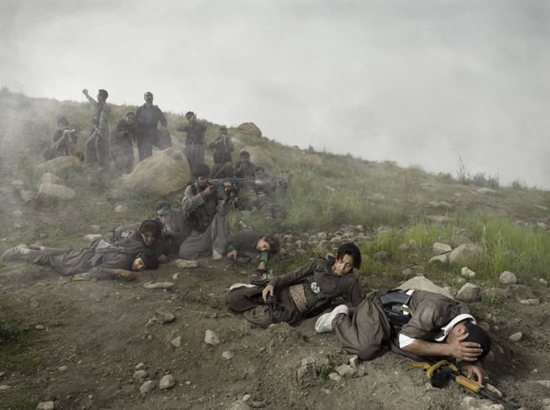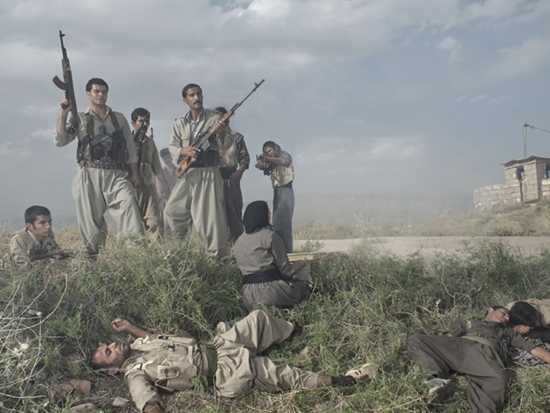 Trackback from your site.