Jack and Dinos Chapman's latest installation is, as always, shocking and stunning:
"It's as pessimistic as we can make it but it's pessimistic in a joyful sense. Fatalistic in a joyful sense. There's nothing foreboding about this. It doesn't serve any kind of moral end…We take McDonald's as being a marker of the transformation from industrialisation to the end of the world. McDonald's once represented the idealism of fast food and the space rest era. Now it's consistent with the dilation of the ozone and a litigious clown who's lost his sense of humour.'"
[via beautiful decay]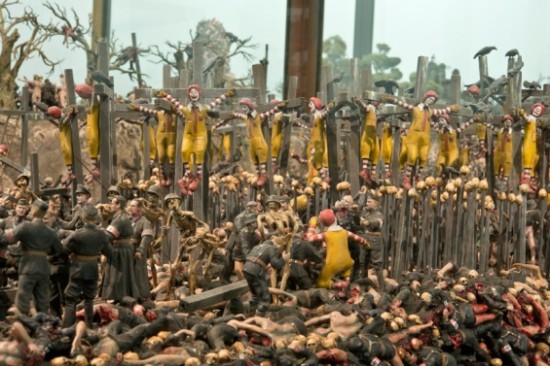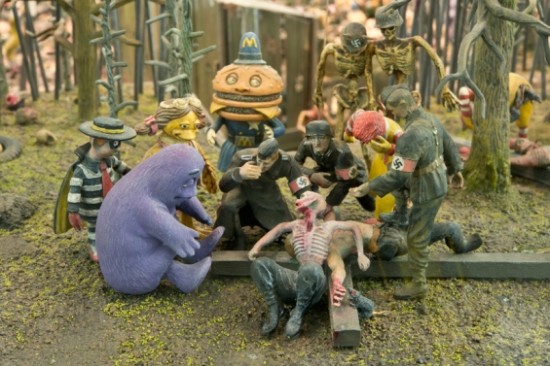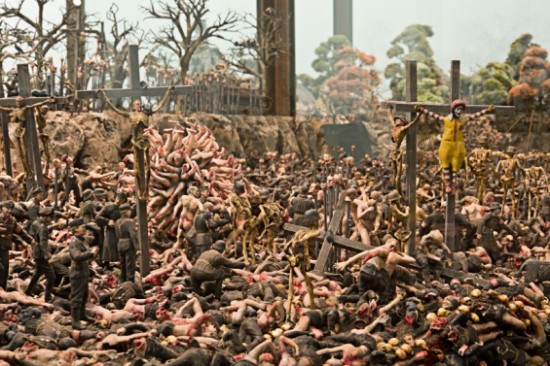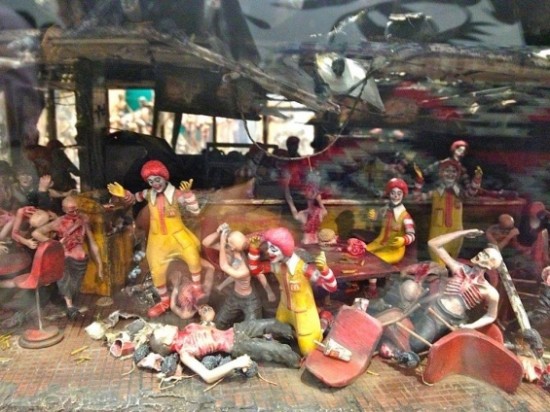 Tags: art, chapman brothers, hell, installation, jake and dinos chapman, mac donalds
Trackback from your site.