E.T. and Yoda in a sculpture
The two most beloved aliens in sci-fi history, E.T. and Yoda, join forces in this beautiful installation piece by Jennifer Marman and Daniel Borins. Modeled after Michelangelo's Pieta, the Canadian artists call their version PiETa.
[via]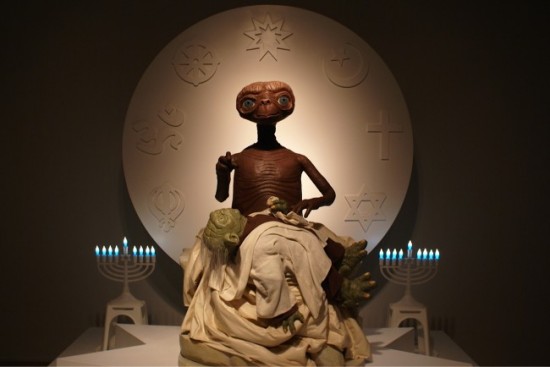 Tags: Daniel Borins, e.t., Jennifer Marman, michelangelo, pietà, sculpture, Yoda
Trackback from your site.