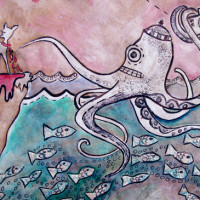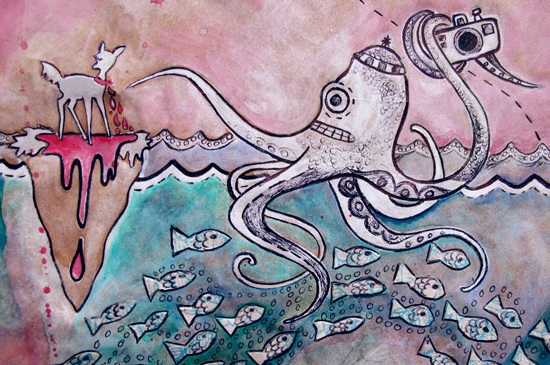 Who Killed Bambi has teamed up with Currys and PC World to offer our lovely readers the opportunity to win a fantastic Canon EOS 7D 18-135mm Digital SLR.
All you need to do is create a small gallery with 3 photographs you took that approach the theme: Water, Water, Everywhere. Here is how:
Choose 3 pictures from your portfolio, or take new ones.
Publish the pictures on your own website or on one of the many  online visual platforms (including Pintrest, Tumblr, or Flickr).
Give us some insight on how you approached the theme by writing a short description. In the description please mention our sponsor DSLRs from Currys
Let us know you're entering by tweeting @bambikillers @Canon_Camera and #H20slr.
The winner will be chosen by Who Killed Bambi, along with Currys and PC World. We will judge each picture on the following criteria: the aesthetic value of each photograph, techniques used and the buzz created by each post.
As always, the usual Terms & Conditions apply.
T&Cs
If you are chosen, you will be contacted via the mention function on Twitter
Winners must respond within seven days of the end of the contest. If you do not respond within that period, another winner will be chosen
Valid entries must respect the competition guidelines above
Currys PC World reserve the right to feature entries on their blog for content related to the competition
This competition is promoted by www.WhoKilledBambi.co.uk. The prize is provided by www.Currys.co.uk.
Entries can be submitted until April 5th, 2013 at 12:00 PM CET
The contest is open to anyone worldwide.
Continue Reading 64 Comments 64 responses