Photo of the day: street games
A young child wearing an Indian headdress hides in a coal hole as he takes aim under the watchful eye of a friend.
Photo by Thurston Hopkins (Getty Images).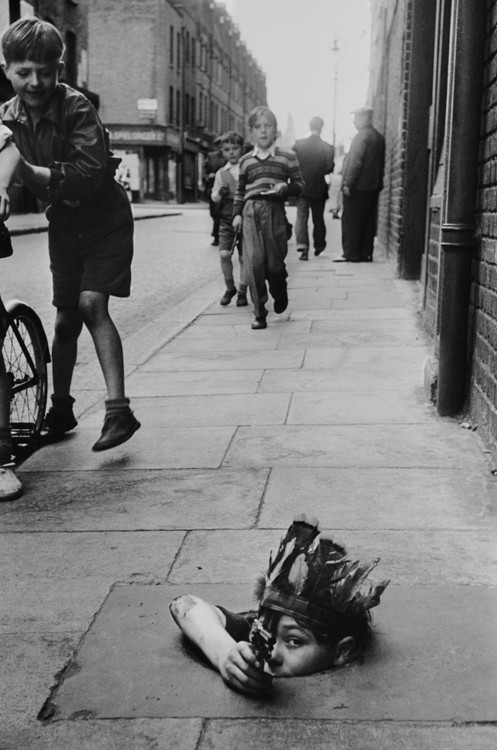 Tags: guns, photo of the day, photography, street, Thurston Hopkins, weapons
Trackback from your site.