"We do not want merely to see beauty, though, God knows, even that is bounty enough.  We want something else which can hardly be put into words–to be united with the beauty we see, to pass into it, to receive it into ourselves, to bathe in it, to become part of it." – C.S. Lewis.
In Kate's work this romantic ideal of union with the natural world conflicts with our contemporary impact on the environment.  Her pieces are in part responses to environmental stressors including climate change, toxic pollution, and gm crops.  They also borrow from myth, art history, figures of speech and other cultural touchstones.
[via theanatomist]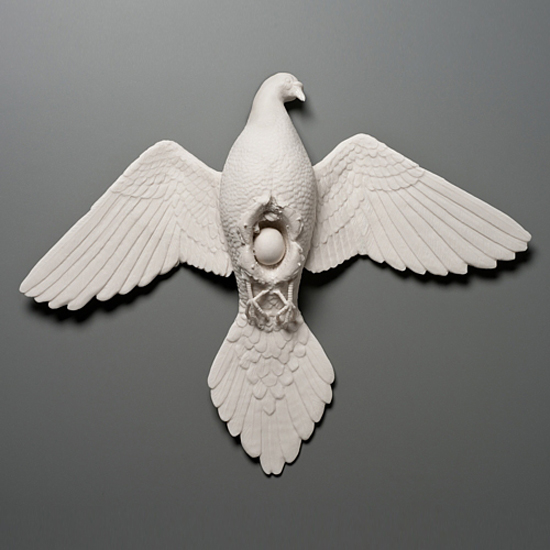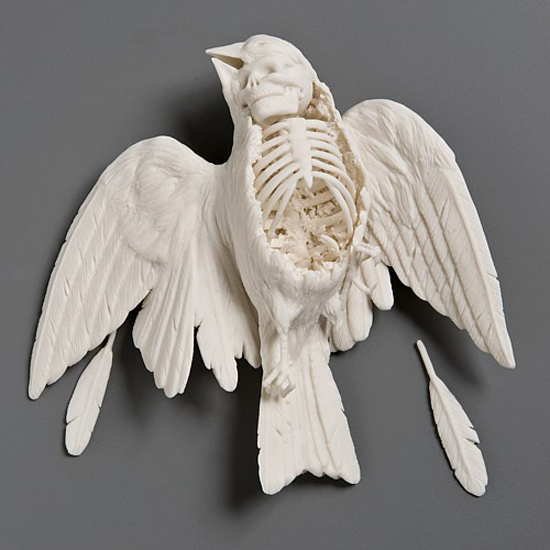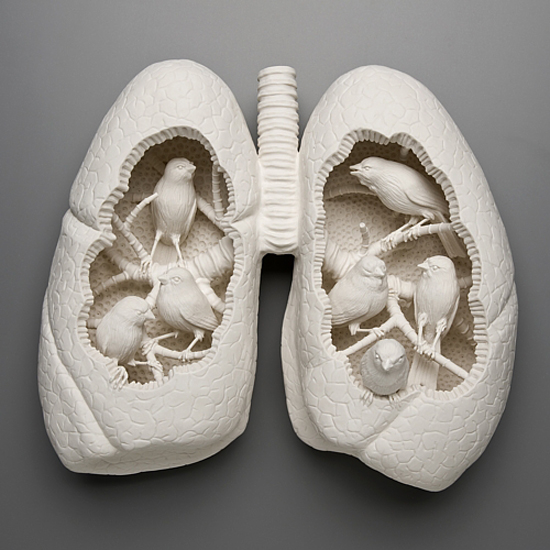 Trackback from your site.