Bodies in urban spaces by the Cie Willi Dorner is a temporarily intervention in diversified urban architectonical environment. The intention of Bodies in urban spaces is to point out the urban functional structure and to uncover the restricted movement possibilities and behaviour as well as rules and limitations.
By placing the bodies in selected spots the interventions provoke a thinking process and produce irritation.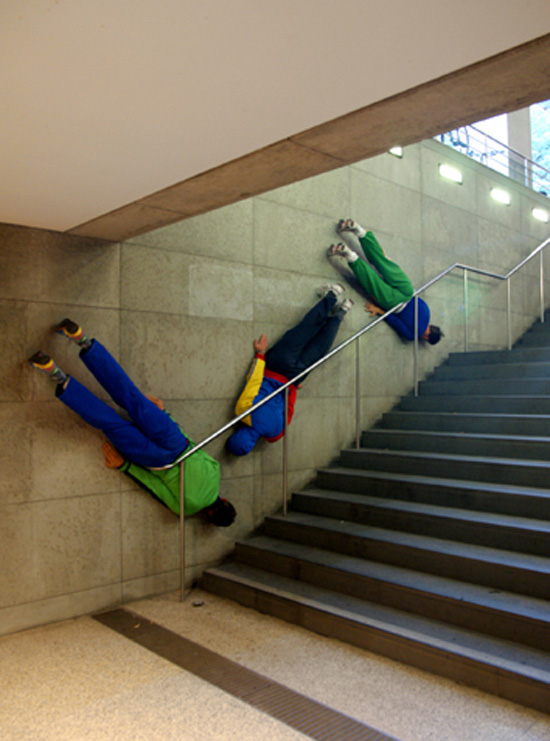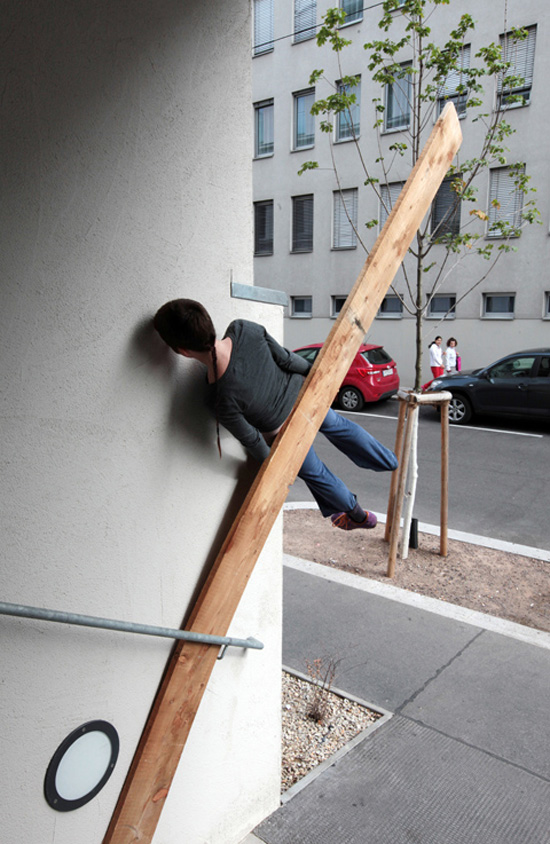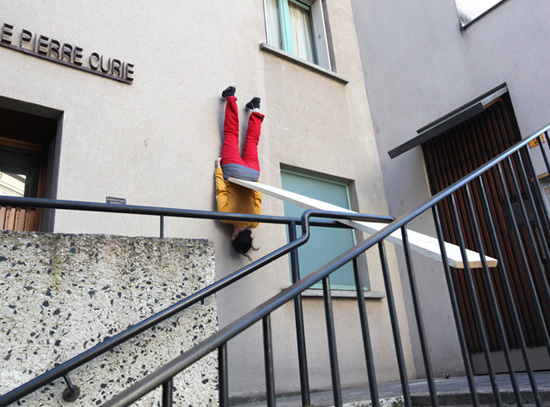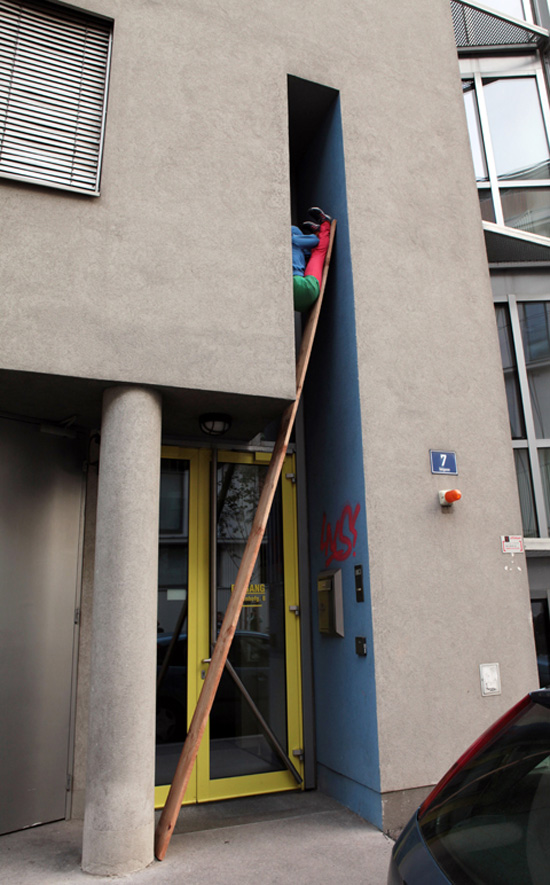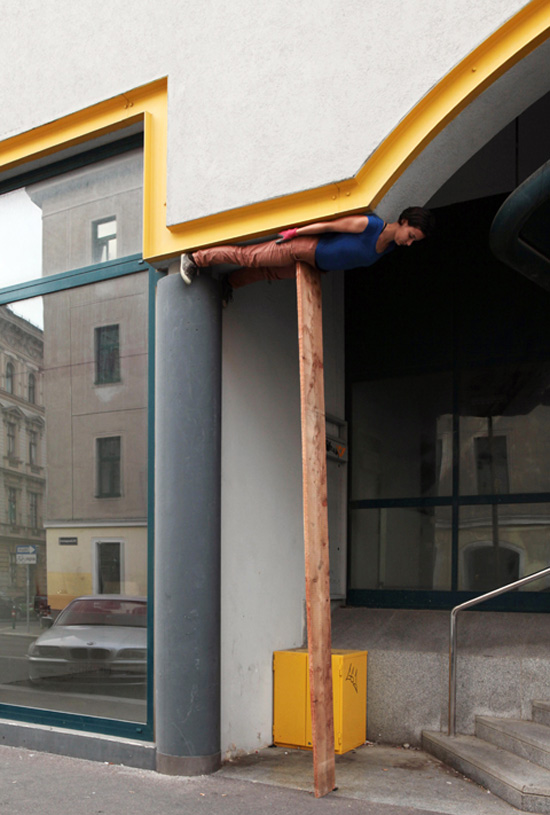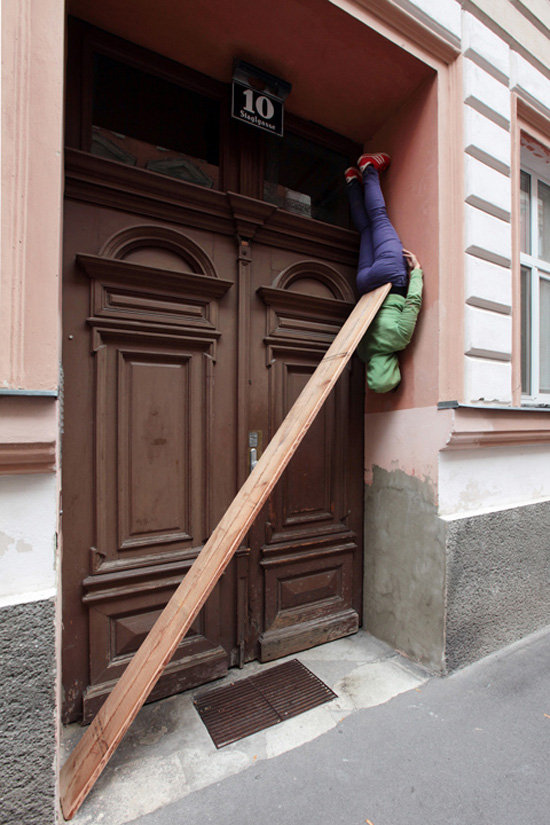 (via Ektopia)
Tags: installation, street art, urban installation
Trackback from your site.