Bloody Good Stuff On Sale!
Great news, Bambi lovers! From today, you can shop on our website! The Gang selected for you the best items around, so you don't have to search all day for your favourite stuff :-)
Take a look at our e-shop, and let us know what you think! New items will be added on a weekly basis. And there's more… Beginning from today, we'll also post some products reviews and suggestions for your bloody gifts. Stay tuned!
http://www.whokilledbambi.co.uk/shop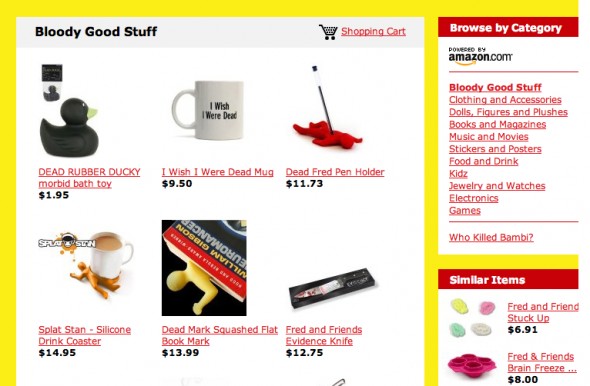 Tags: bloody good stuff, gifts, products, shop, stuff